Armored Services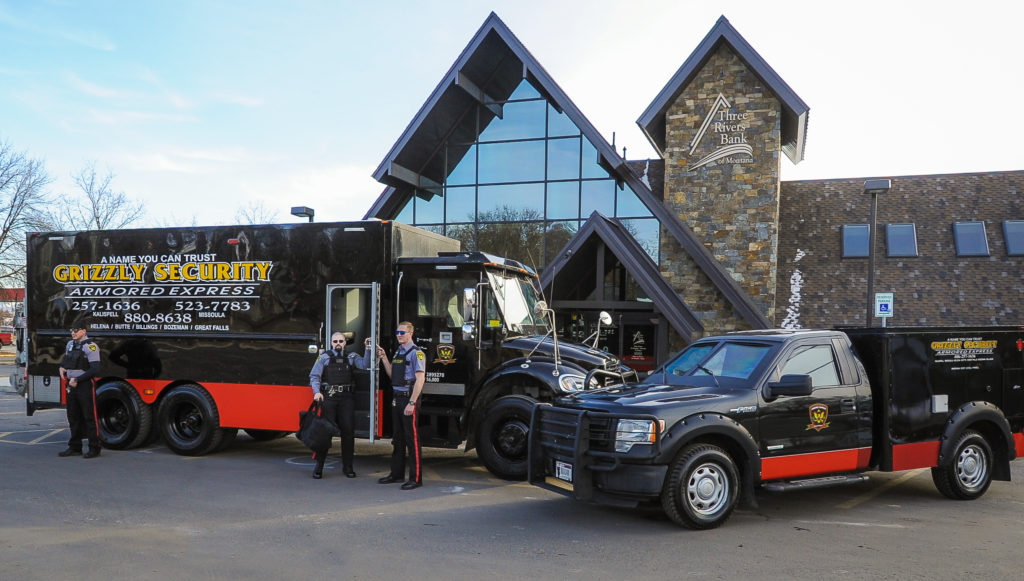 Grizzly Security has worked behind the scenes across Montana for over 40 years to provide a wide range of armored services to clients who need secure transport of their assets. We have developed proven methods of providing exemplary service to our customers while ensuring that their assets are protected.  Grizzly Security has a proven track record of integrity and reliability as we are capable of handling every aspect of armored transport for our customers.
Grizzly Security provides services to financial institutions, private businesses, and individuals, we work with our customers to tailor services in a way that best fits their needs.
Federal Reserve Cash Services
As a Federal Reserve coin terminal, Grizzly Security can provide cash and coin services to all locations under the jurisdiction of the Helena Branch of the Federal Reserve Bank of Minneapolis.  We are able to meet the coin demands of even the largest Financial Institutions.
Branch Transfers
Our expansive service area, numerous branch locations, and growing fleet allow Grizzly Security to offer cash transfer solutions that fit the needs of each customer whether they require transfers to a branch across town or across the state.
Deposit and Change Order Service
With Grizzly Security's comprehensive coverage area and service times, we are capable of tailoring a service solution that works for your business.  By limiting risk exposure to your employees as well as maximizing their time, many of our customers find that our services not only provide peace of mind but also pay for themselves by limiting labor waste and unnecessary liability.
Secure Transfer of Valuables and Assets
Grizzly Security maintains the staff and facilities necessary to safely and securely transfer and store personally owned valuables and assets.  With 24-hour monitoring, our customers can rest assured that their property is protected.  Those valuables may include but are not limited to; precious metals, jewelry, confidential paper or electronic information and currency.  Grizzly Security also maintains the necessary insurance coverage to ensure that your valuables are never at risk.
For more information or to contact us about our services click here.